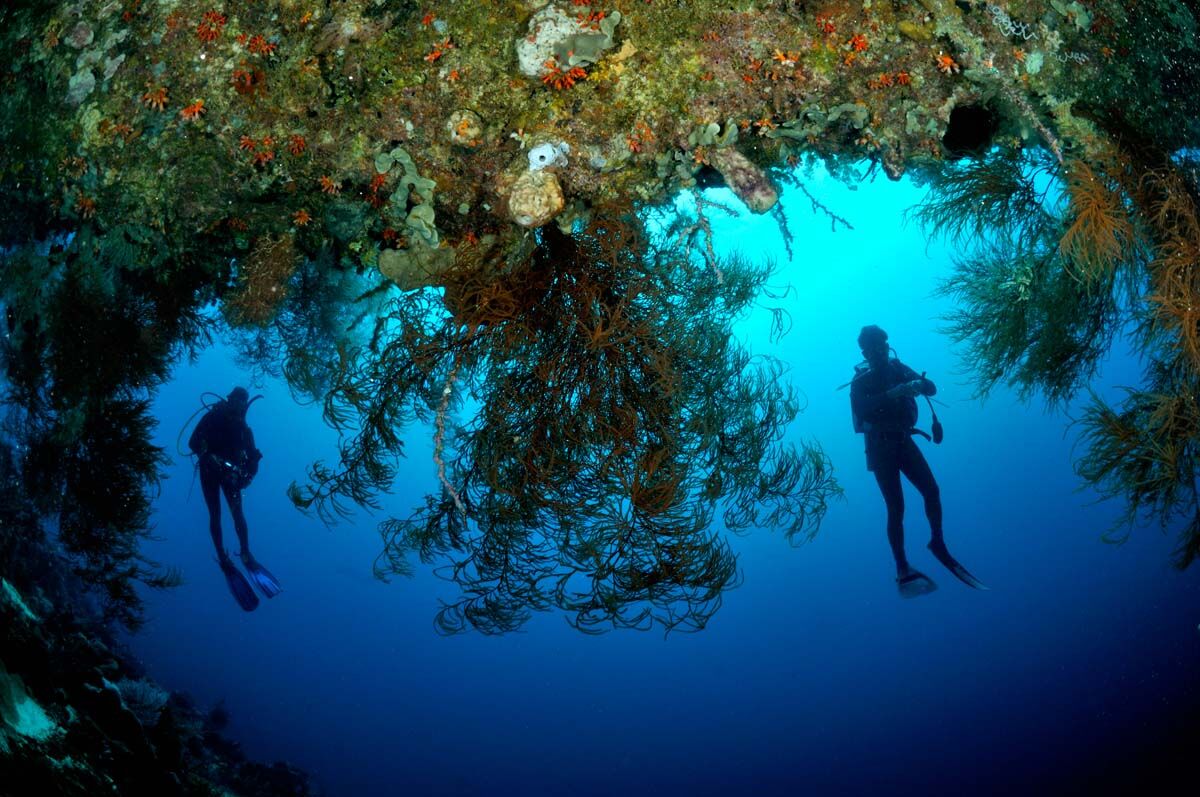 Professionally recognized as Divemaster, it is a recreational diving role where the individual is certified to organize detailed recreational dives and lead the expedition. This certification is used throughout most of the recreational scuba diving world for a diver to have supervisory responsibility of a group dive. The title is the first professional ranking of most diver training agencies.
This program was designed to teach divers the skills and gain the experience required to safely lead groups of certified divers. Getting your Dive Guide certification is the first tier towards building a professional scuba diving career. In addition to leading dive groups, you will become a mentor and motivate other divers. This includes supervising activities and assisting with diver training.
Under the guidance of an instructor, you will perfect your dive skills and refine your rescue skills to be able to anticipate and solve common problems through a number of practical workshops. Upon completion of the course, divers will essentially be a professional role model to divers anywhere.
Rescue Divers who are at least 18 years old may enroll in the Dive Guide program. You will have to complete a CPR and First Aid training within the past 24 months and logged 40 dives before you start the course. Additionally, a medical statement signed by a physician within the last 12 months is required.